BLISSWATER Men Delay Spray
**Delay Ejaculation up to 60mins**
Every man wants to maintain normal ejaculation in order to please his partner. Factors affecting ejaculation are mental or psychological, sometimes it is because the penis is overly sensitive.
That's where Blisswater comes in – It is a specially formulated spray that helps prolong the process of intimacy without sacrificing intense sensation. As it is gentle on the skin and water-based, it is preferred to taking supplements where you have to 60 minutes for the effects to kick in.
Many choose BLISSWATER Because:
It is water-based and easier to absorb into the skin
Not oily or greasy so complements condoms
German engineered
Dermatologically tested
No side effect
Would You Want to Last 1 hour in Bed?
Feeling that you are losing some of the closeness shared with a sexual partner. Feeling angry, ashamed and upset, and turn away from your partner.
Premature ejaculation (PE) doesn't only affect you, it also affects your partner. Your partner may be upset with the change in sexual intimacy. PE can cause partners to feel less connected, or feel hurt or distant.
Premature Ejaculation, a common problem men does not like to talk about it.
How has PE affected your sexual life?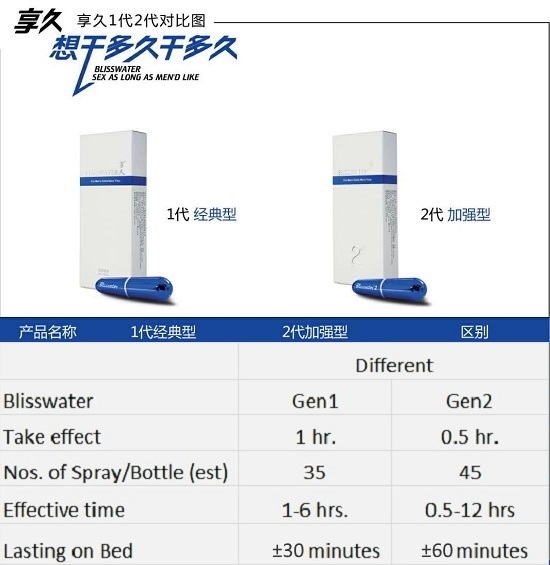 Need less Spray. Shorter time to take effect. Stay longer Last longer Can take Shower/Bath after 30 minutes applied.
Do You Want to Delay Your Ejaculation to 60 minutes?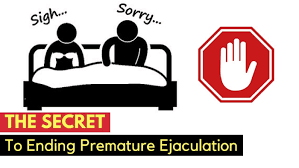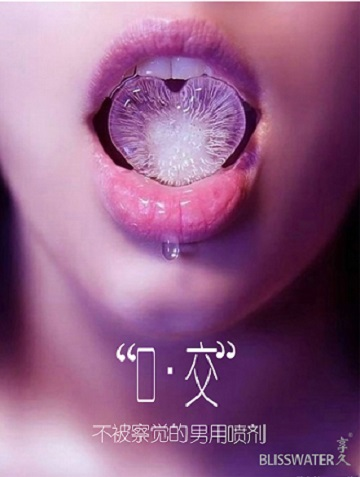 Improve your performance
Last longer in bed. up to ±60 minutes depends on individual. Have more time to explore and learn about your sexual desire Enjoy a better sex life.
Relieve performance anxiety
A happier sex life help to release stress and anxiety.
Satisfy yourself and your partner
Blisswater is Tasteless & Odorless.
Studies have confirmed that couples who have an awesome sex life are far more likely to have a happy relationship.
100% safe for Oral sex. Your partner wouldn't taste anything of herbs, chemical or numbness.
100% Nature Plant Extracts
No Chemical, No Numbness, Safe for Oral Sex
No more PE!
Safe to use!
Clean and natural, exudes the charm and confidence.
No Chemical; such as Oxazole, Lidocaine No Numbness No Burning feel No Stimulation No Dependence No Side Effects
Rich in Syringa Linn, Camellia Sinensis, Turnera Diffus and other plant extracts plus Purified Water.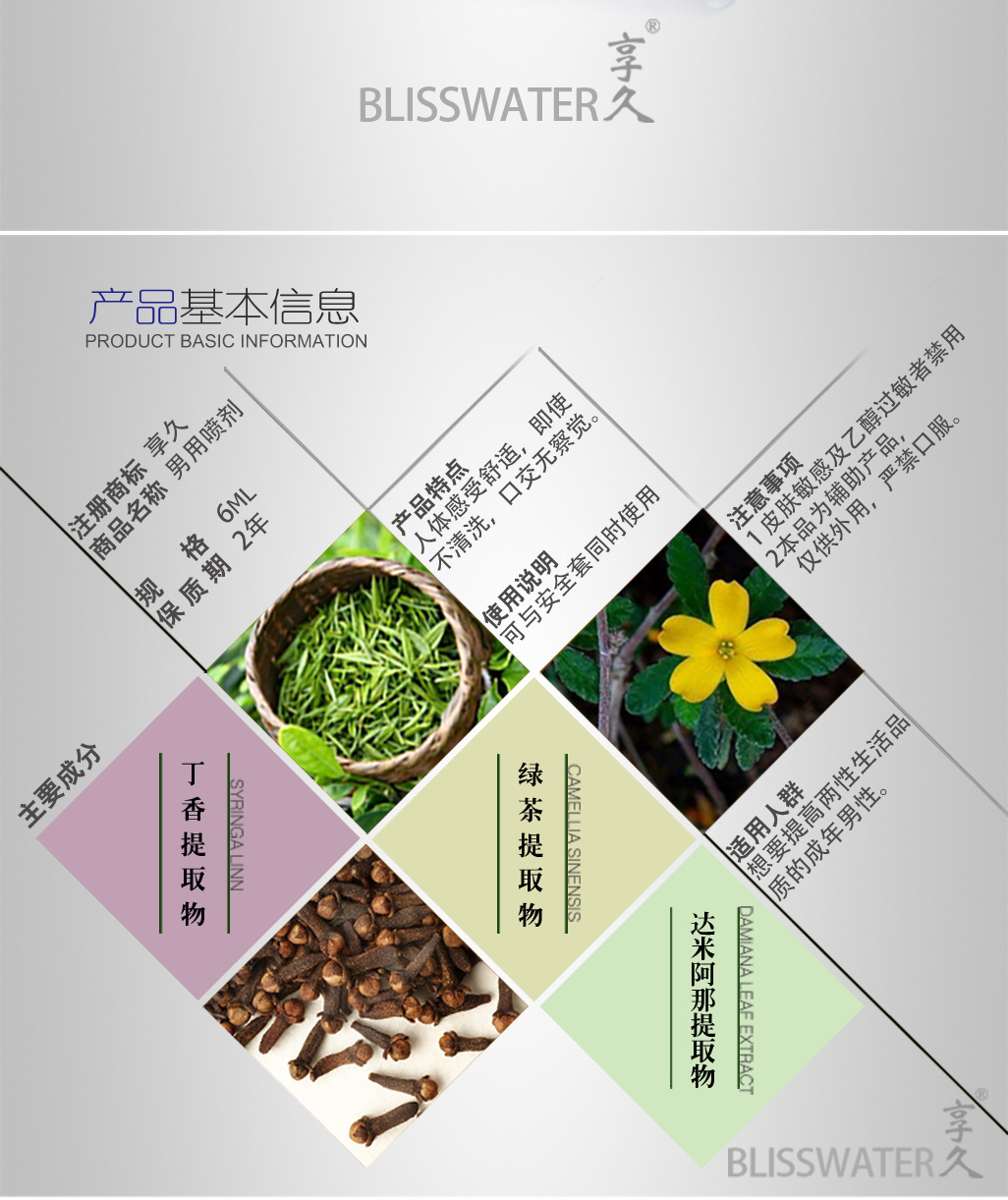 Specifically formulated to Delay Ejaculation
Testimonial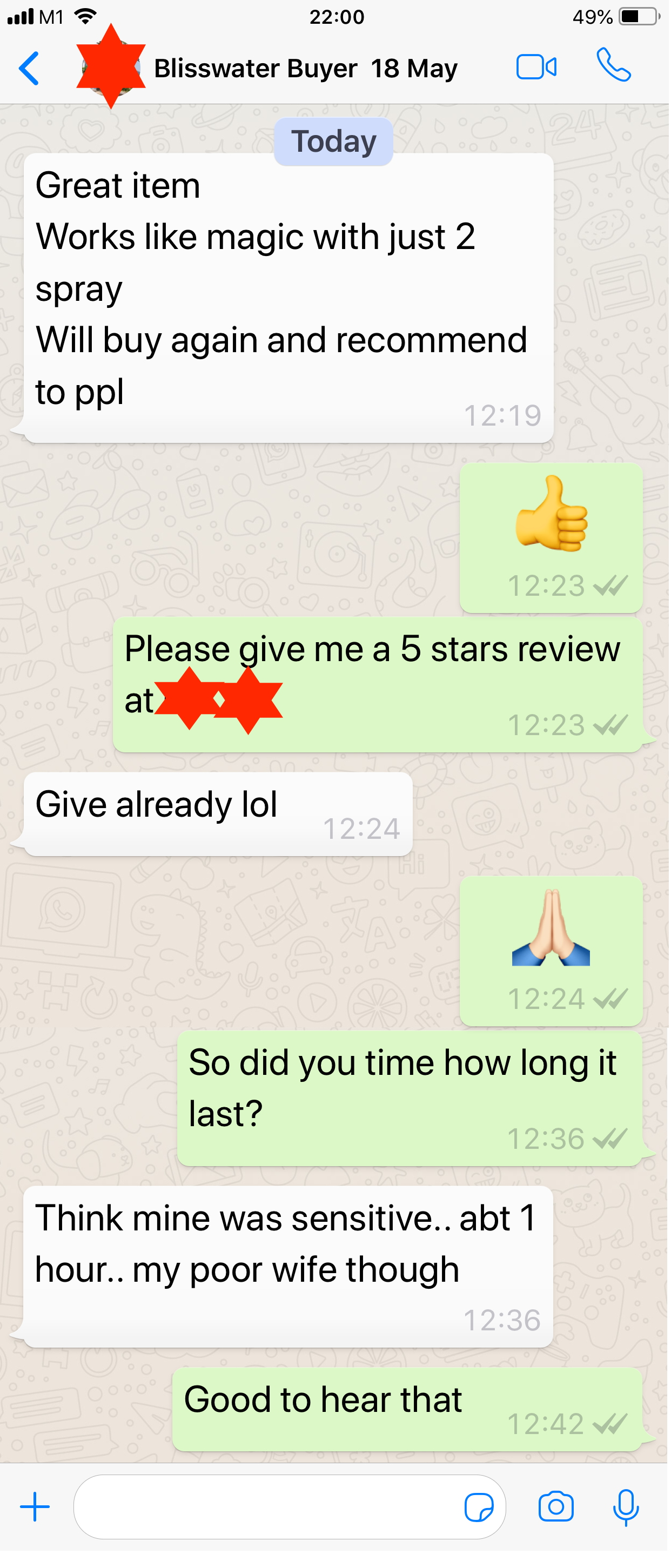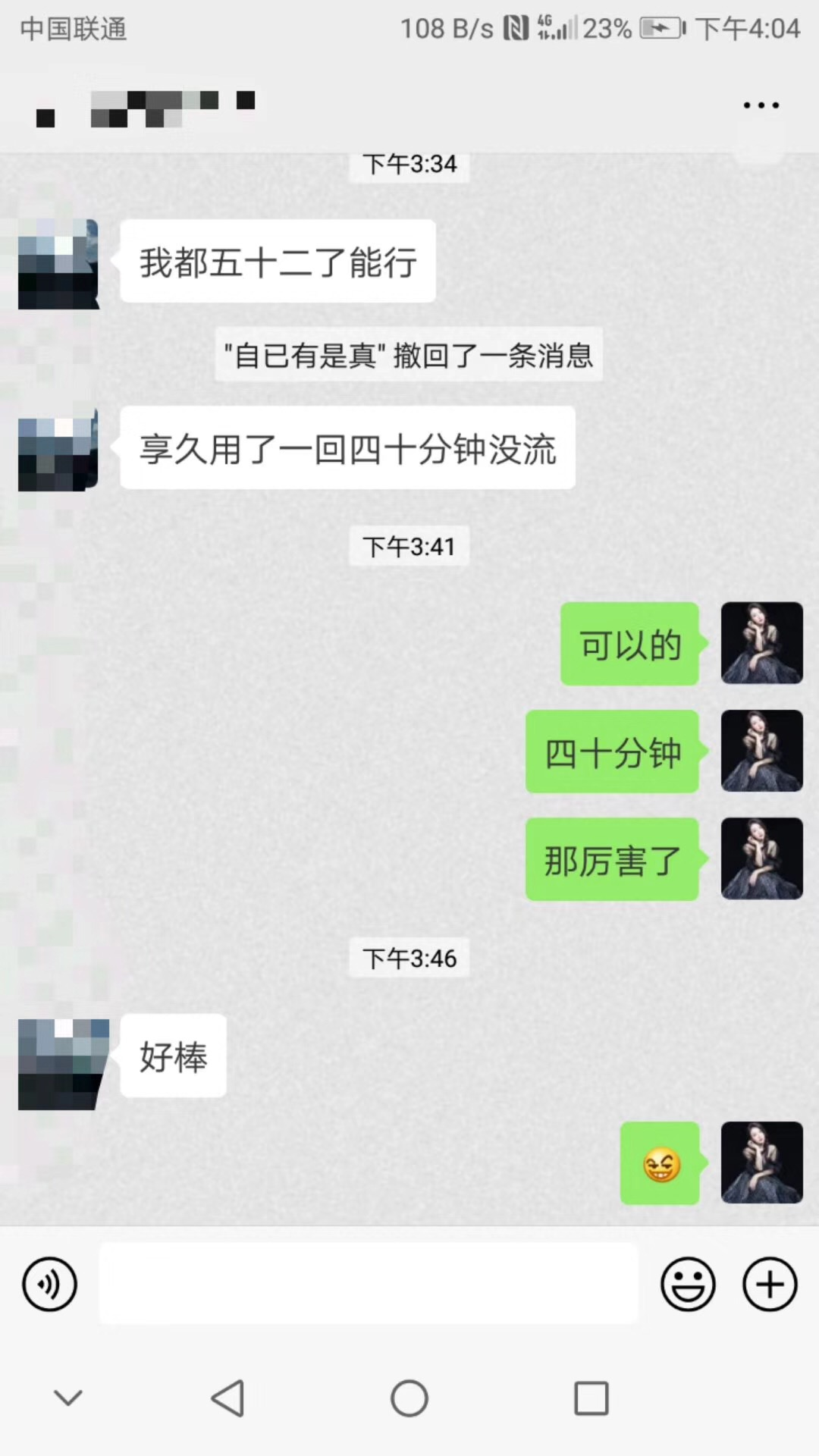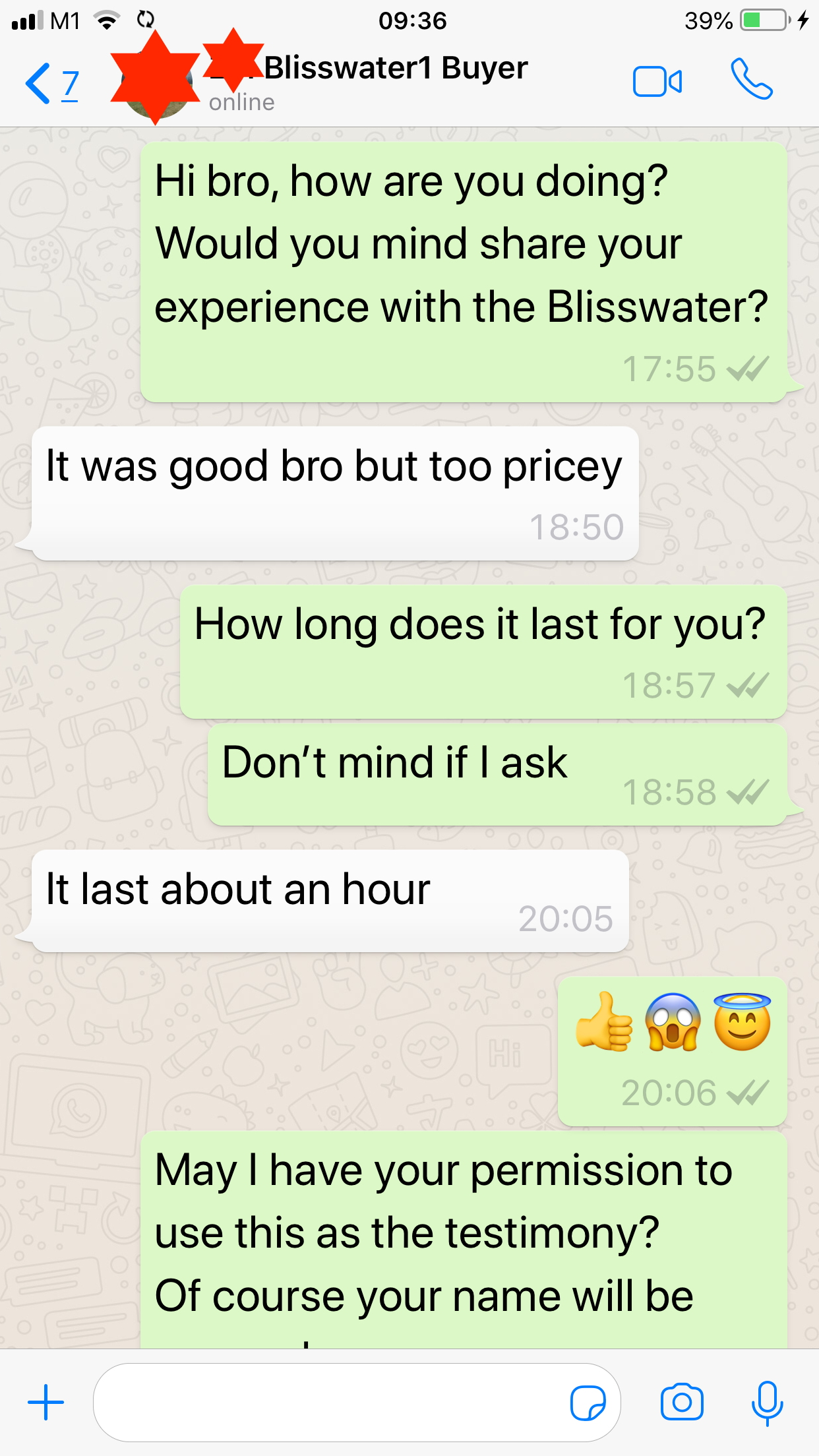 Thanks to the buyer (from other platform) that willing to provide feedback on our product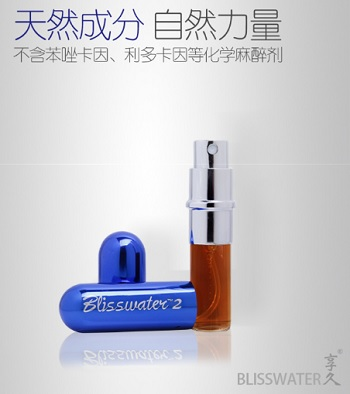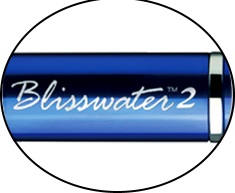 volume: 6 ml per bottle Able to spray about 45 times in total. Per spray is about 0.1ml. shelf Life: 2 years It stay up to 12 hours after applied. Take effect after 0.5hr applied. Can bath or shower after 0.5hr applied.
Not for; Ethanol Allergy Erectile Dysfunction

How to use
Spray 2 times of Blisswater ONLY at each side of the Neck of Glans. For first time user. Increase or reduce depends on the effect, for next apply
Lightly rub around the Neck of Glans to cover all area, till it absolve, take about few minutes.
Apply 60 minutes before Sex. Take shower only after 60 minutes of applied, if require.
Package
Gen1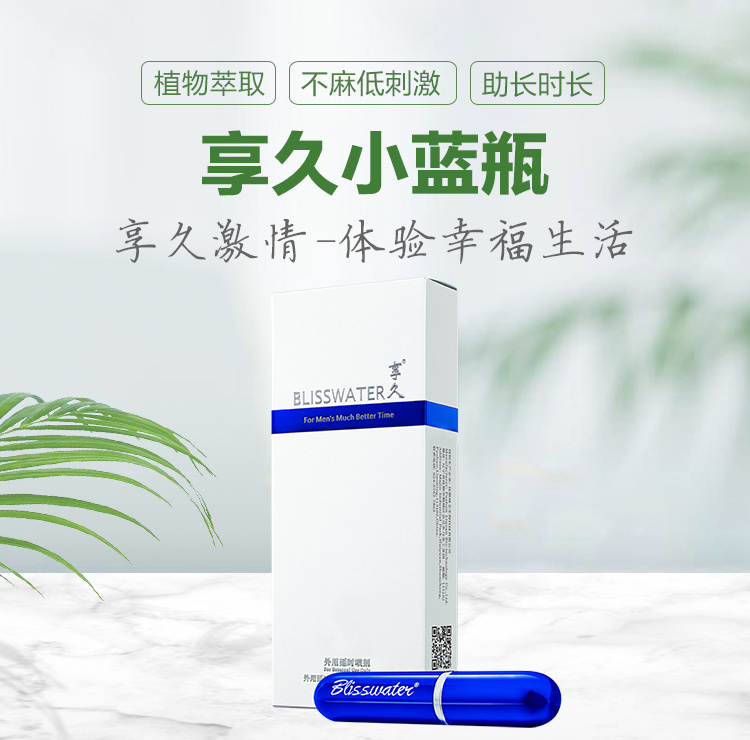 Gen 2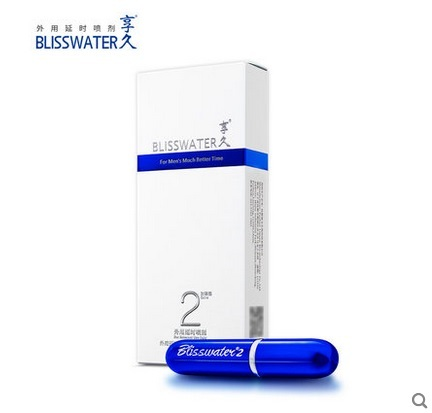 Gen3